Ava's taking a well deserved vacation, but not me! I'm having some minor issues with a pattern. I started swatching last night on Betty from Rowan #38. Here's how it reads:

Row 1 (RS): inc one st in each st to end of row.
Row 2: K2tog, P2tog to end.
I started the swatch by knitting into the back of each stitch. After about 2 inches, I thought maybe I should be ktbl on the K2togs and ptbl on the P2togs. So I did about 3 inches both ways. I got gauge (I'm using US 5) when I measured on the "ktbl of all the stitches" half of swatch. Doing ktbl & ptbl made a tighter swatch and the rib pops more.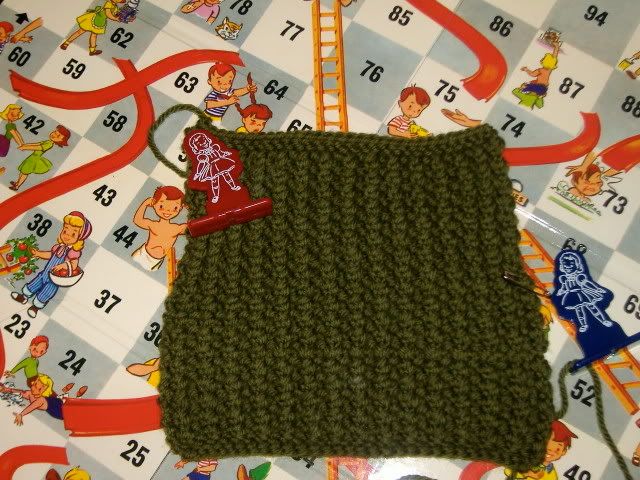 What do you think the pattern means to say? Increase one stitch by ktbl on all stitches? Or increase one stitch by ktbl on the K2togs and ptbl on the P2tog? It really may come down to, "I'm not knitting an entire sweater on US 4s. Lola, don't you remember the Union Square Market Pullover debacle of 2005 on US 3s?"
I just finished Demi from Vintage Knits. All cables! So I was looking for a nice easy sweater to knit while watching the last bits of Summer t.v. Betty is being a bit of a bitch. Ribs aren't a huge deal, but I've got to look down every couple of minutes and it's kind of a pain in the ass to K2tog/P2tog on US 5s. Why can't I just stockinette? Why?
-Lola